Welcome to Masons Prestige
Trust the Masons professionals for a professional finish.
The team at Masons Prestige have been providing expert services and repairs for drivers in the Southeast and Peninsula area since 1990, specializing in Volvo's as a former Volvo dealer.
We are open five days a week all year round, excluding public holidays.
Tell us about you and your vehicle to get a free initial repair estimate.
Trusted Experts in Volvo Repairs and Services Since 1990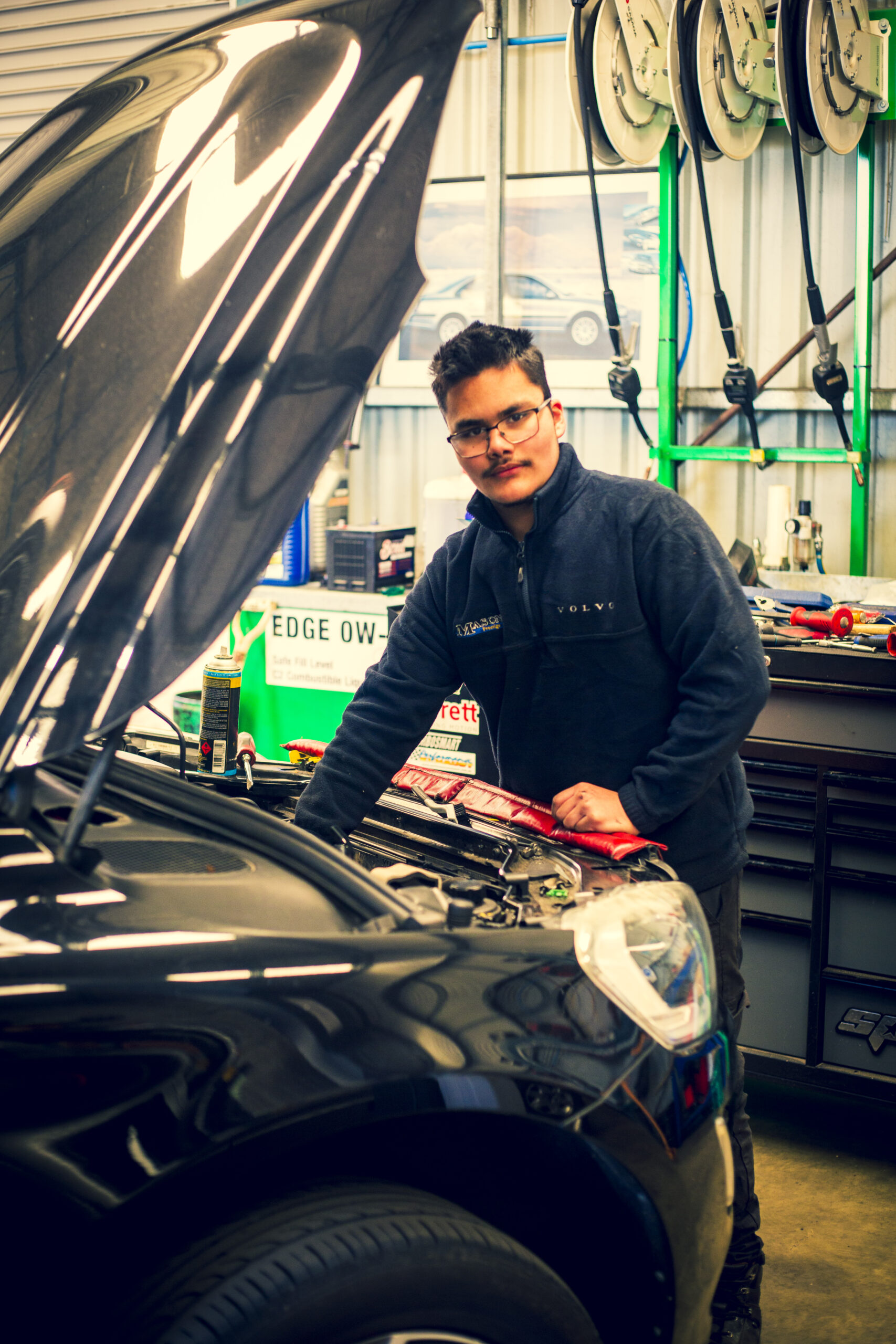 The team at Masons Prestige have been providing expert services and repairs for drivers in the Southeast and Peninsula area since 1990, specializing in Volvo's as a former Volvo dealer.
With over 120 years of professional experience in mechanical repairs, clear and friendly service and our commitment to providing the best for our customers, we enjoy seeing customers come back to us again and again for all their automotive needs.
At the front reception you will be greeted by Steve, Shanaka or Laz that have a wealth of knowledge to guide you with your vehicle's repairs.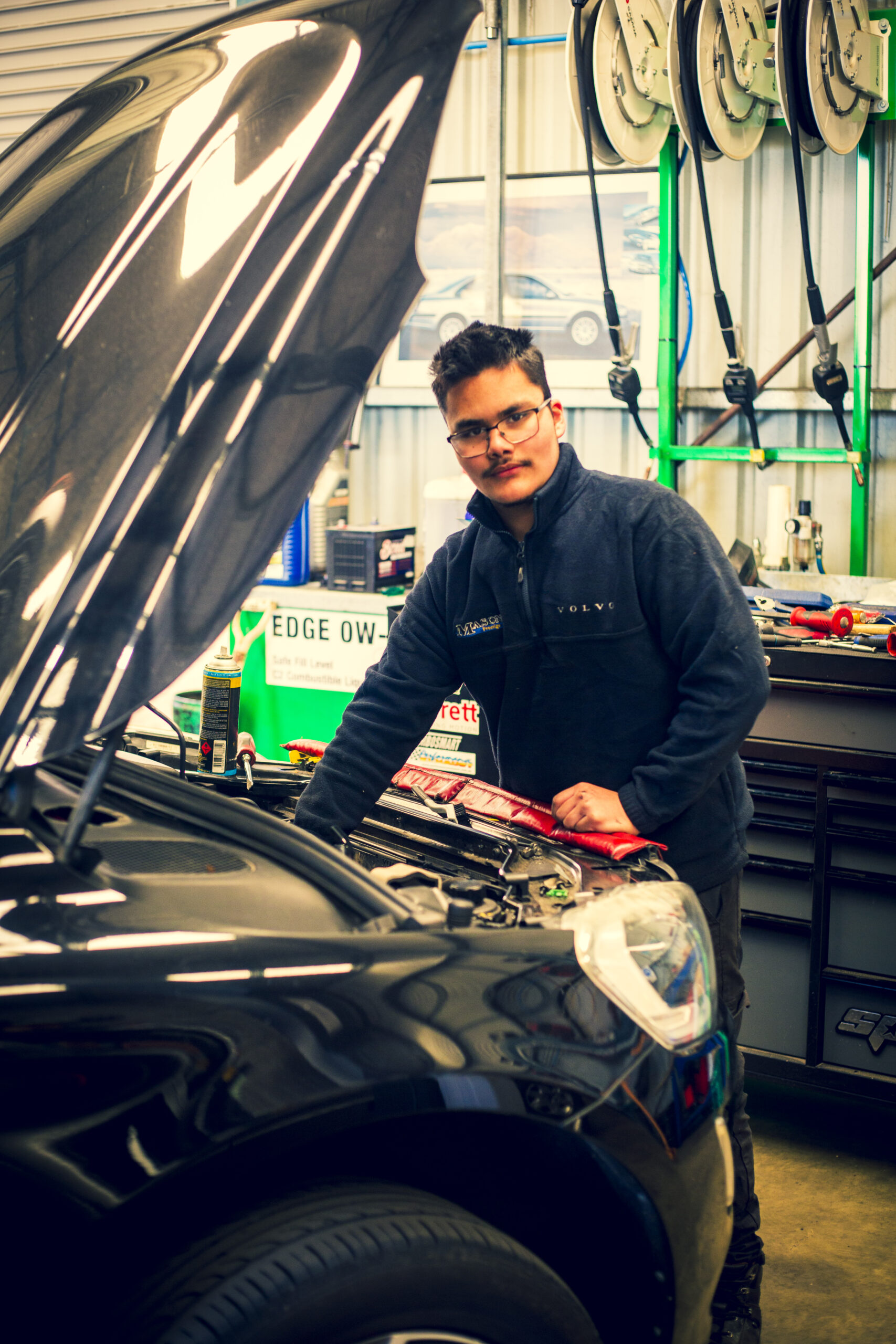 Comprehensive Automotive Services and Parts
At Masons Prestige, we provide pre-purchase inspections, roadworthy testing, air conditioning servicing and repairs, and a range of genuine and aftermarket spare parts.
Simple, affordable, and effective car detailing products.
Affordable Excellence: Elevate your car detailing game with our simple and effective products.
Quality Services for a Flawless Vehicle
From expert repairs to meticulous detailing, we deliver exceptional results with a focus on customer satisfaction and attention to detail.
"I've been bringing my Volvo to Masons Prestige for years, and I couldn't be happier with their services. The team's expertise in mechanical repairs is evident in the quality of their work. Their clear and friendly service makes every visit a pleasant experience. I highly recommend them for all your automotive needs."
"Masons Prestige has been my go-to for pre-purchase inspections and roadworthy testing. Their attention to detail and thoroughness in assessing vehicles give me confidence in my purchase decisions. The team's knowledge and professionalism are commendable. I wouldn't trust anyone else for these crucial services."
"When it comes to air conditioning servicing and repairs, Masons Prestige is the best in the business. They diagnosed and fixed the AC issue in my car efficiently, and now it works like a charm. Their genuine and aftermarket spare parts options are a great convenience. I appreciate their dedication to providing top-notch service."
Sivadharshan Thiruchelvam (Siva)
2023-07-23
Great customer service, "wish I found this place they truly helpful and exactly know what they doing. Specially shane is very helpful and he got a great knowledge about the cars. My BMW 530i was refused to fix by few automotive places but lucky I found Mason,s automotive they straight away find the problem and fixed it within no time for a very reasonable price. I really wish them all the best.
Smooth process with mason prestiage volvo shane and steve went above beyond expectations to get my wife's car sorted was helpfull in lending a car and repairs was done within 2 days. Really happy with the service provided. Would definitely recommend taking your volvo there knowing it is in safe hands.
Peter Sokolowski
2022-10-18
Excellent Volvo service centre for all things Volvo.
100% impressed by the integrity and skill of these mechanics. I wished I could have found them sooner and will be back with my 2008 Volvo XC70. Exceptional mechanic knowledge and skill. A great team.
Friendly service and quick with parts delivery for my old 2005 XC70.
Brought my 2007 S60 here due to a broken sunroof that requires the removal of the headliner to access the sunroof rails. They were the only ones with the earliest booking as other volvo workshops in the area are fully booked 1 month in advance. The staff was extremely friendly and nice. The whole sunroof cassette was completely broken and they were perfectly fine with me sourcing used parts from wreckers instead of paying $600 for a brand new cassette. Their rates are reasonable too, only $572 for alot of labour including the removal of the headliner, removing the sunroof cassette, installing the cassette back and reinstalling the roofliner can't imagine myself doing a job that big and delicate. After receiving the car back, i noticed that my dash cam, which the previous owner had installed through the rooflining no longer works, brought it back to them and they sort it out free of charge. They also added their own license plate covers and back window sticker to my car which is nice. Overall 10/10 would come back
We value your feedback and inquiries. Please use the contact form below to reach out to us with any questions, comments, or requests for our expert services. Our friendly team at Masons Prestige is here to assist you and provide the best solutions for your automotive needs. We strive to respond promptly and look forward to hearing from you.